James H. Faulkner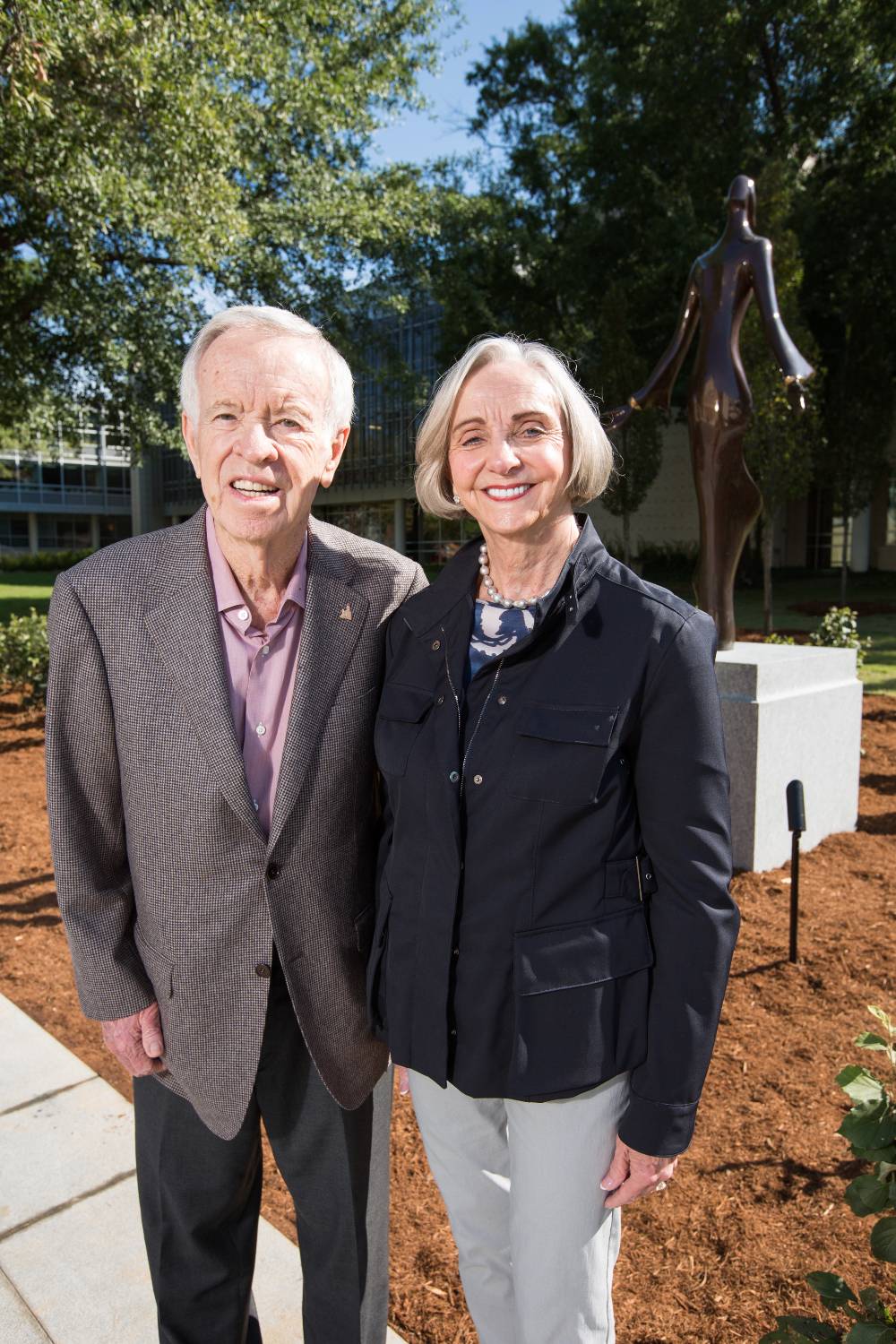 Born in Malvern and now living in Little Rock, James H. Faulkner established Faulkner and Associates as a one-man advertising public relations firm in 1957. While representing a number of Arkansas' top companies, the firm was honored with national, regional and state awards. In 1985 Faulkner founded Falcon Publications, a company that produced Take One, a video entertainment magazine that was the first of its type in the nation with a circulation in excess of 1.5 million monthly. He also started several other companies that were unique to Arkansas, including Falcon Productions, the state's first video production company and Jimco Inc., a firm that created and sold bank premiums nationally.
Today he is a director of First Security Bankshares and First Security Bank of Mountain Home. He is also director of the University of Arkansas Foundation and has served on the University of Arkansas Board of Advisors from 2006 to the present. Faulkner has additionally lectured in the marketing and journalism departments at the University of Arkansas, the University of Arkansas at Little Rock, and the University of Colorado. Faulkner previously served as a member of the steering committee for the university's Campaign for the 21st Century, is a founding member of the Towers of Old Main and was the university's volunteer of the year in 2004.
Joyce Faulkner
Mrs. Faulkner returned to school after raising her family and graduated with a bachelor's degree in sociology and anthropology from the University of Arkansas at Little Rock with honors in 1984. She is a former member of the Abercrombie and Kent Travel organization's International Advisory Board and is a patron of the Arkansas Symphony Orchestra. She is also a former member of the University of Arkansas' Board of Advisors. Mrs. Faulkner was significantly involved with the placement of a 9-foot-long bronze panther in front of the main entrance of Benton High School, her alma mater. This piece of art was unveiled in June 2014. Both Mrs. and Mr. Faulkner have a passion for travel and have visited 127 countries and all seven continents. All five of their children proudly attended the University of Arkansas in Fayetteville.