Caged Bird and The Blue Room
February 26 - March 20
Thursday and Friday | 5 - 7 p.m.
Saturday | 12 - 5 p.m.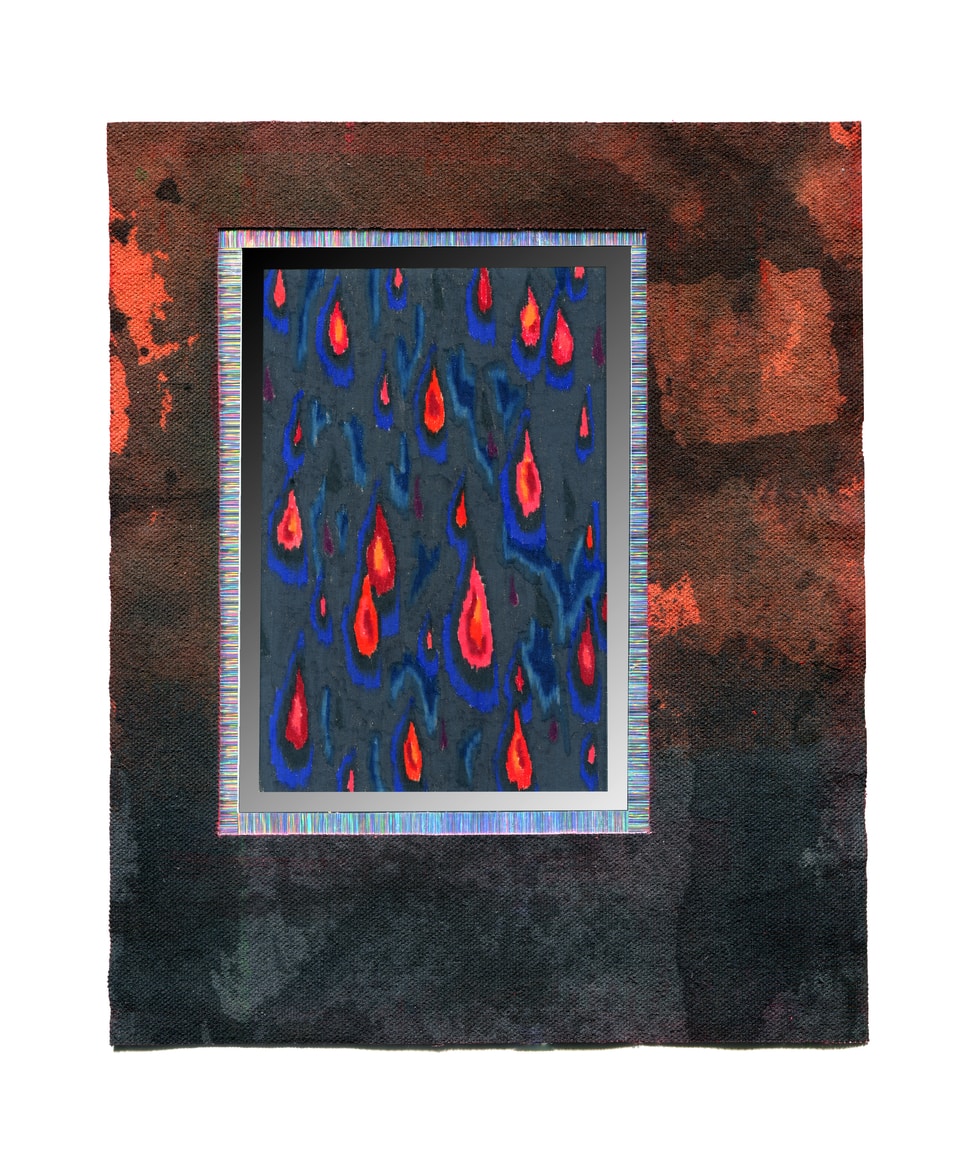 Blood on Asphalt by Ziba Rajabi
Caged Bird and The Blue Room explores the Ziba Rajabi's experience of physical and psychological spaces caused by displacement. In her paintings and drawings, she recreates moments inspired by her everyday observation of Arkansas natural scenery, as well as glitched images recalled from the memory that alludes to urban life and Iranian Architecture. At some point, these two distinct realms collide and create a whole new reality. Caged Bird and The Blue Room is a reflection of these collisions and an invitation to the new reality.
The exhibit will be open Thursday and Friday from 5 to 7 p.m. and Saturday from 12 to 5 p.m. The exhibit is free and open to the public. Due to COVID and limited capacity requirements, reservations are required.
All Art Ventures exhibition guests should conduct self-screening before arriving at the exhibition for any of the following new or worsening signs or symptoms of possible COVID-19:
•
Cough, shortness of breath or difficulty breathing, chills, repeated shaking with chills, muscle pain, headache, sore throat, loss of taste or smell, diarrhea, feeling feverish or having a measured temperature greater than or equal to 100 degrees Fahrenheit, known close contact with a person who is confirmed to have COVID-19.
•
Visitors meeting any of the above criteria cannot enter the exhibition.
• All Art Ventures exhibition guests within the Faulkner Performing Arts Center should maintain at least 6 feet separation from other individuals not within the same household, including while waiting in line to enter and while viewing the art.
• Prior to the doors opening, an entry queue must be arranged in keeping with social distancing recommendations. Guests would then enter in an orderly, spaced fashion by assigned group, section, or in order of arrival.
• Guests must wash or disinfect hands upon entering and exiting the venue.
• Guests to Art Ventures exhibitions are required to wear face masks or facial shields while inside the venue. Face coverings may be removed temporarily for identification and to drink/eat.