Parking
Parking for events at the Faulkner Performing Arts Center can be found at the Stadium Drive Parking Garage.
The garage is located at 380 N. Stadium Drive, across from Donald W. Reynolds Razorback Stadium.
Parking in the garage is metered at $1.90 per hour Monday through Friday from 7 a.m. to 8 p.m.
You MUST know your license plate number before approaching the pay stations.
A map to the garage is found below. Please click on the link to see map. Faulkner Performing Arts Center Stadium Drive Garage Parking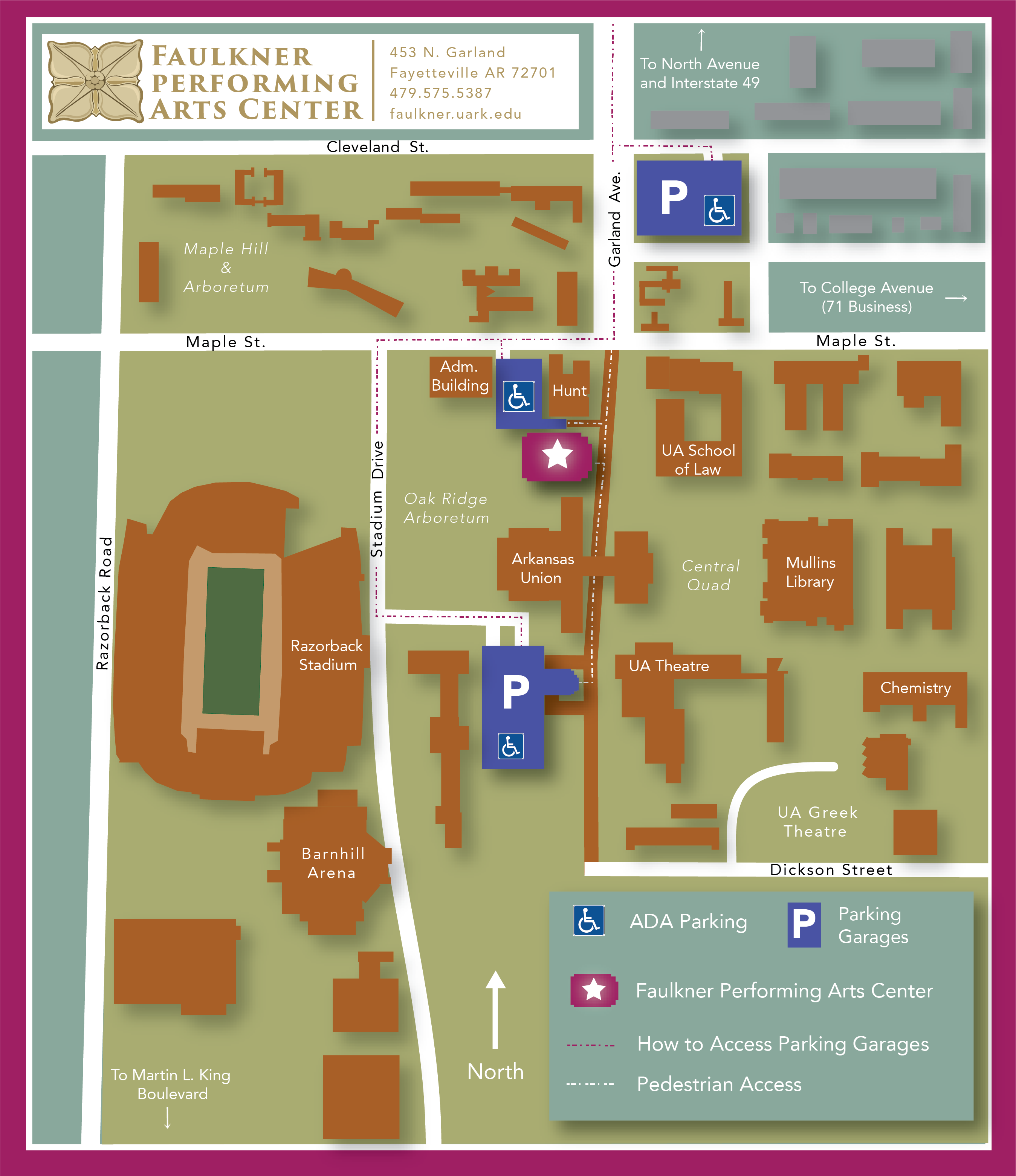 Instructions for using metered parking in the garage may be found here: Pay Station Parking Instructions
To reach the Faulkner Performing Arts Center from the Stadium Drive Parking Garage, take the elevator to the 4th floor of the garage. Upon exiting the garage lobby turn left and walk past the Arkansas Student Union. The Faulkner Center is the next building on the left.
Lodging
For a list of local hotels and lodging options, you can visit the Fayetteville Visitors Bureau.
Directions